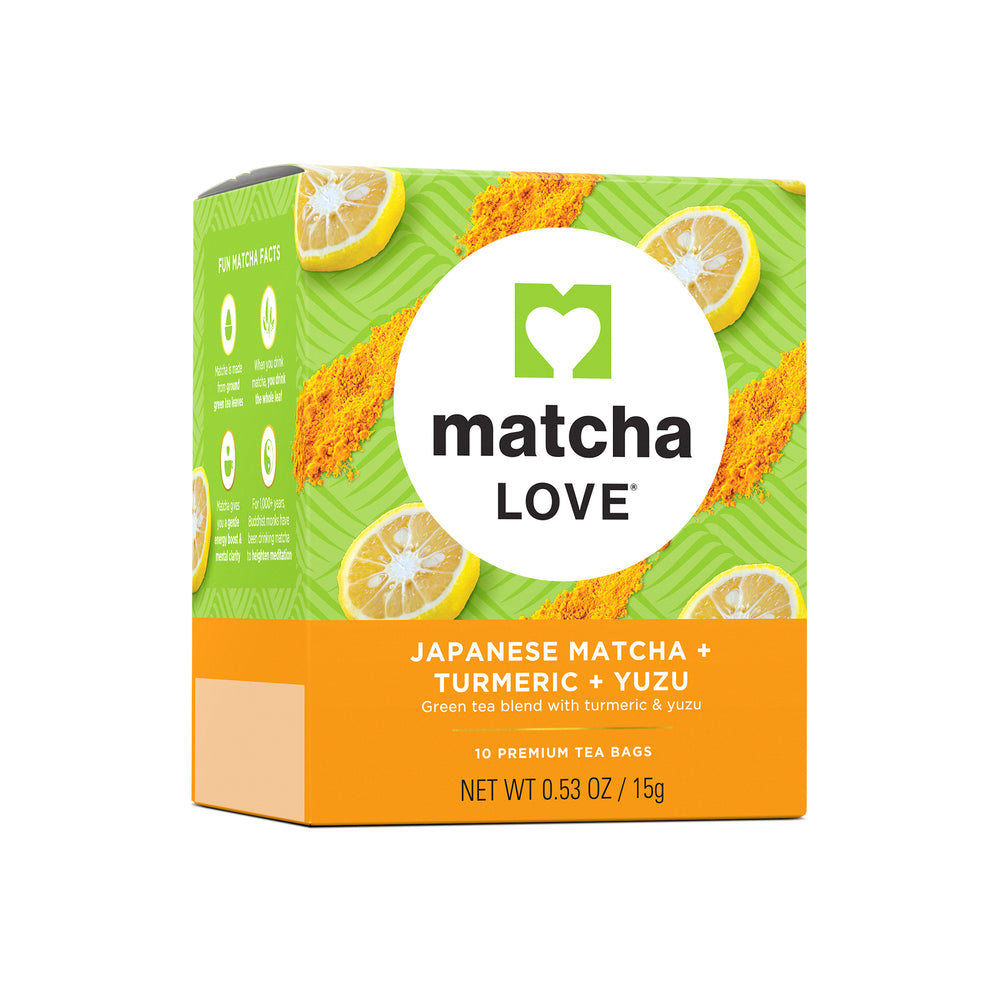 matcha LOVE

Japanese Matcha + Turmeric + Yuzu
Discover the rich, smooth and sweet "umami" taste of matcha LOVE® with a hint of turmeric and yuzu.
Box contains 10 premium tea bags with a blend of traditional Japanese green tea and matcha powder, with no added sugar or artificial sweeteners.
Perfect for hot or cold brewing.
The deep, rich, bold umami taste of matcha LOVE® combined with turmeric and yuzu.
Tea bags contain tea ground from high grade tea leaves; blended with our finely ground matcha powder, you get the benefits of whole leaf tea with every bag.
Coming soon! Check back a little later for updates on this upcoming product.