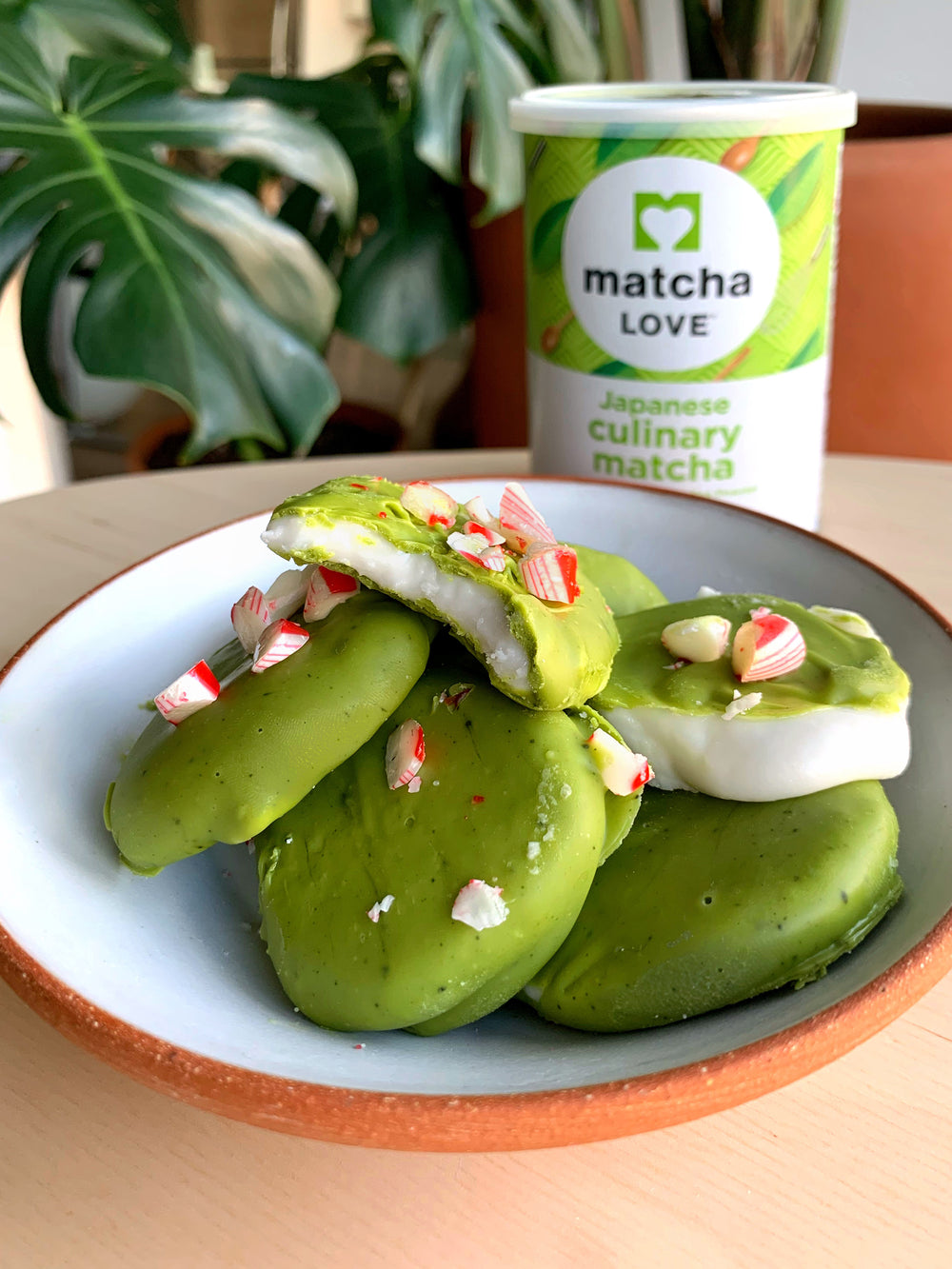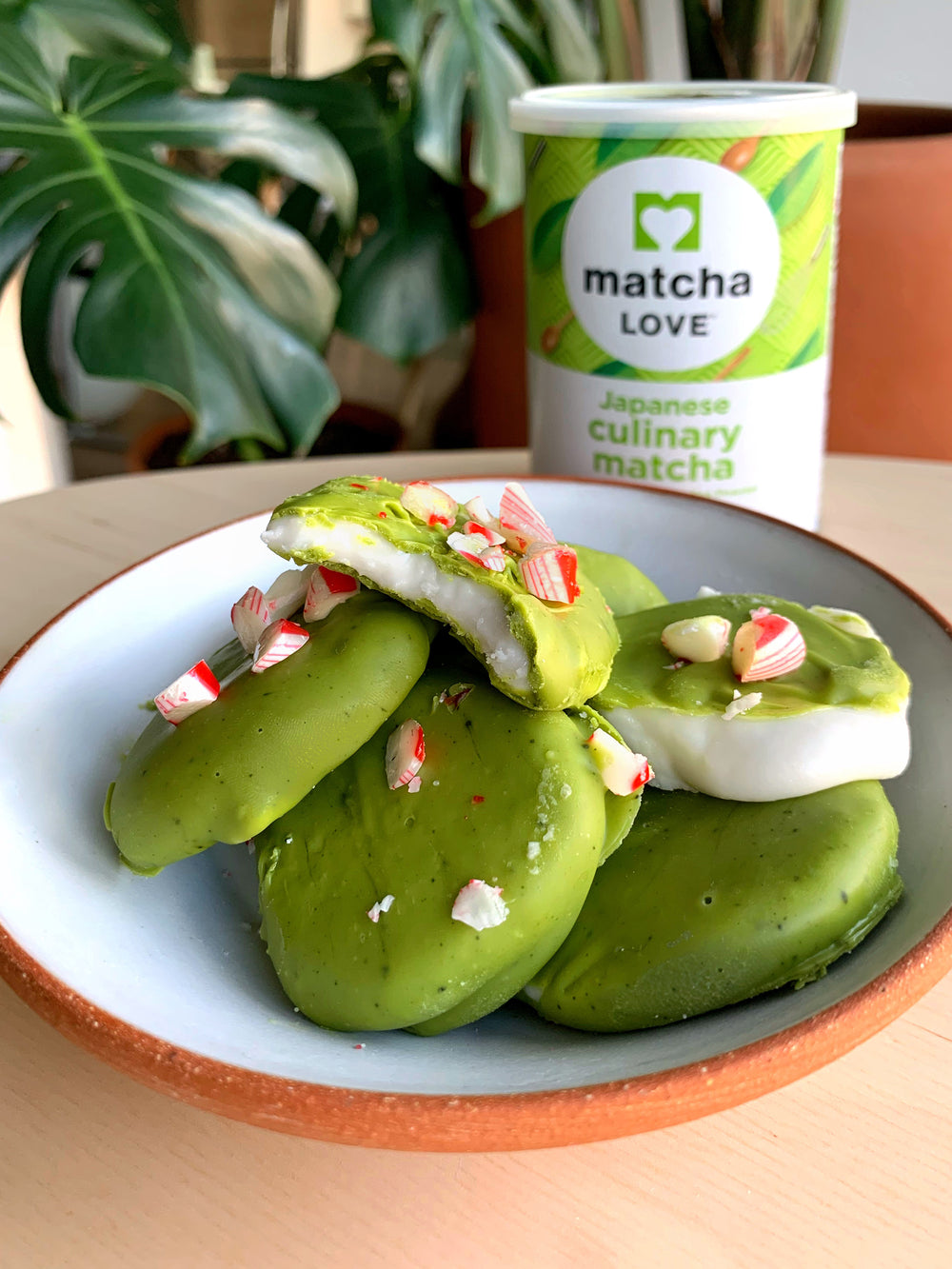 Recipe
Matcha Love Peppermint Patties
Ingredients
Peppermint Patty:
2 cups powdered sugar
3 tbsp oat milk
1 tbsp coconut oil (melted)
¼—½ tsp peppermint extract (depending on desired level of peppermint taste)
Chocolate Outer Layer:
½ cup melted white chocolate
1 teaspoon Matcha Love Culinary Matcha
Directions
In a mixing bowl, combine all ingredients for the peppermint patties and stir until combined.
Using your hands, form a ball inside the bowl until dough-like consistency is formed.
Place on parchment paper and roll until the dough is about 1⁄4 inch thick.
Using a small cookie cutter, cut dough until round patties are formed. Pop into the freezer for 30 minutes.
Melt the white chocolate and then mix in the culinary matcha powder.
Allow the white chocolate and matcha mixture to cool.
Finally, take the frozen patties and dunk them into the white chocolate mixture.
Cover and place in the refrigerator until ready to serve.