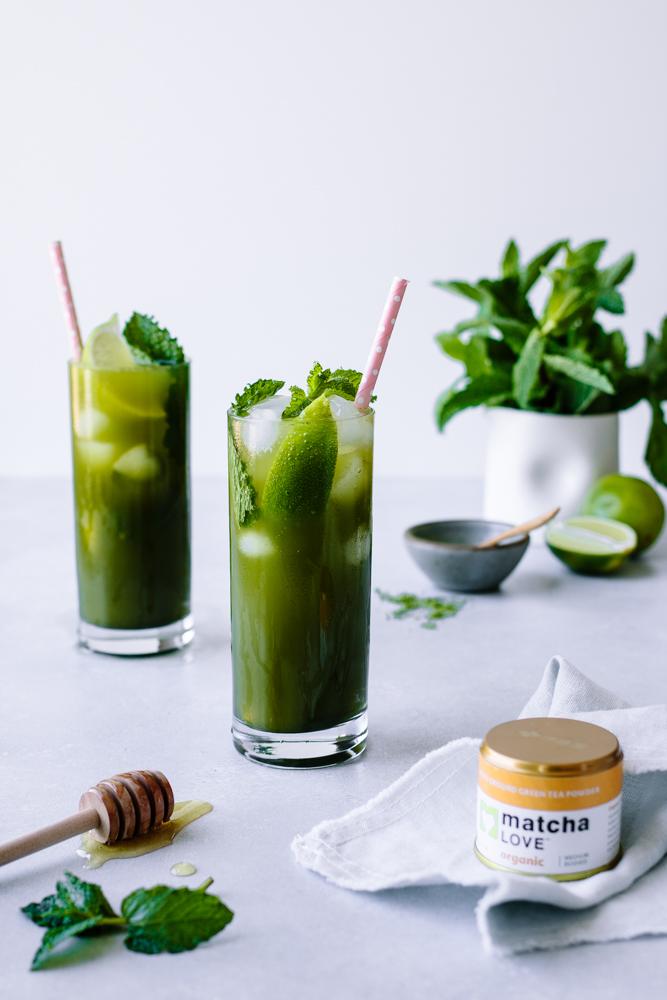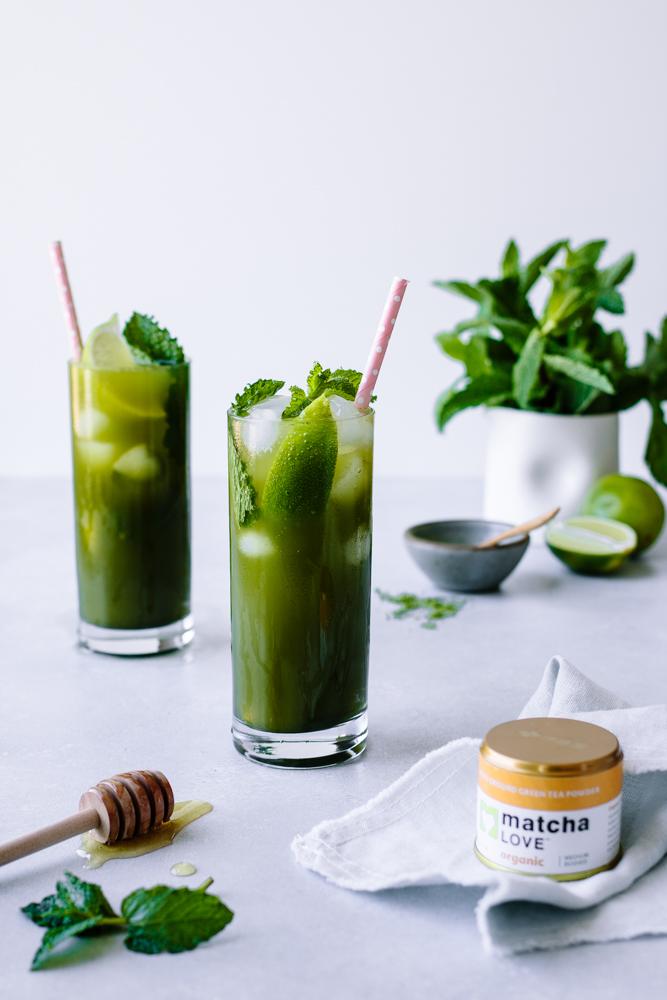 Recipe
Matcha Mint Lime Cooler
Ingredients
Juice of 1 lime (about 1 oz)
1/4 cup fresh mint leaves
2 tsp raw honey
1 cup water
1 tsp matcha LOVE® Organic Matcha
Ice cubes
1/2 cup sparkling water
Directions
Add lime juice, mint leaves and honey to a cocktail shaker or jar with a fitted lid. Muddle the mixture to break down the mint a bit and dissolve the honey.
Add water, matcha and a couple handfuls of ice. Shake vigorously until matcha is dissolved.
Divide between glasses filled with more ice and top with sparkling water. Garnish with mint and lime wedges. Enjoy!