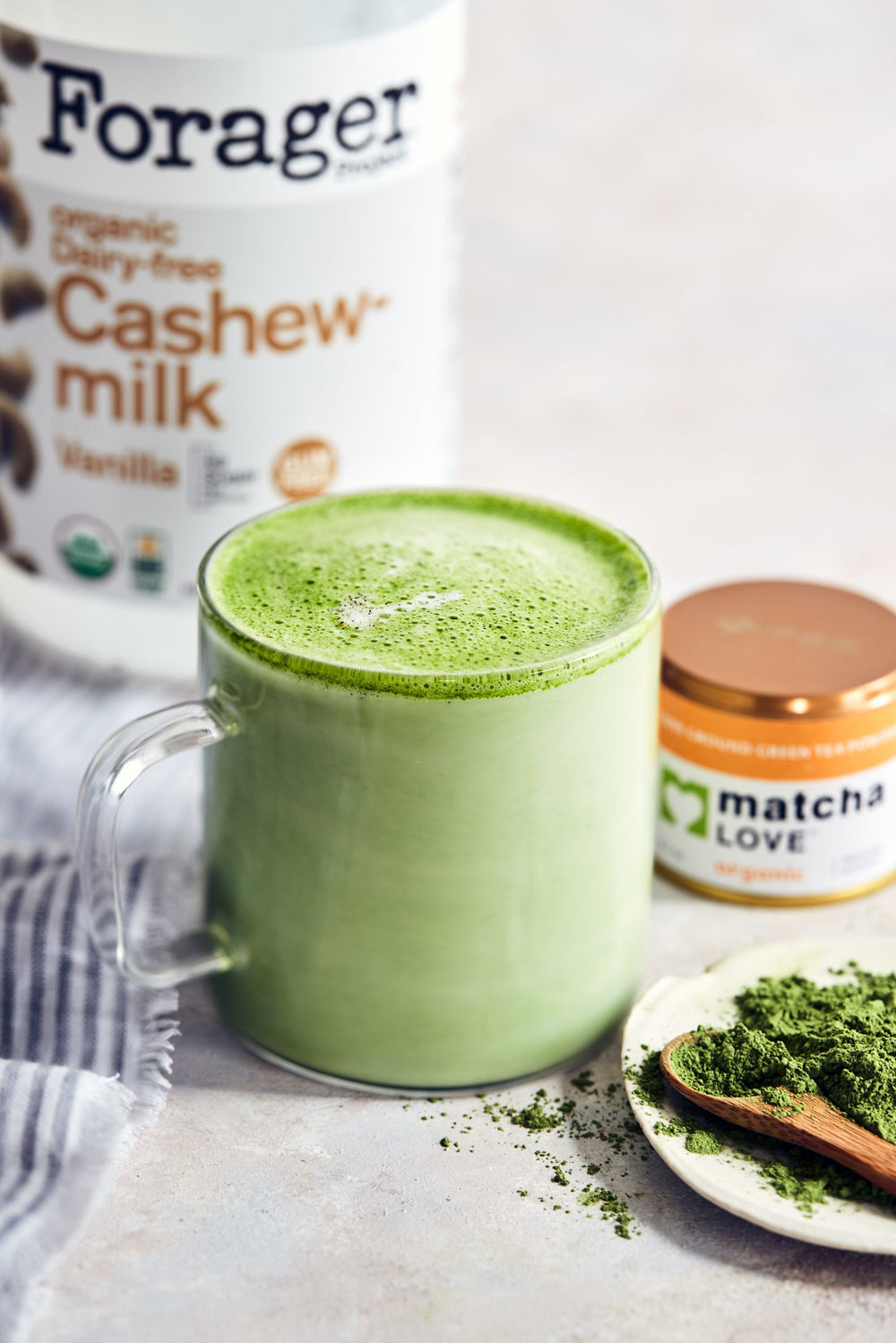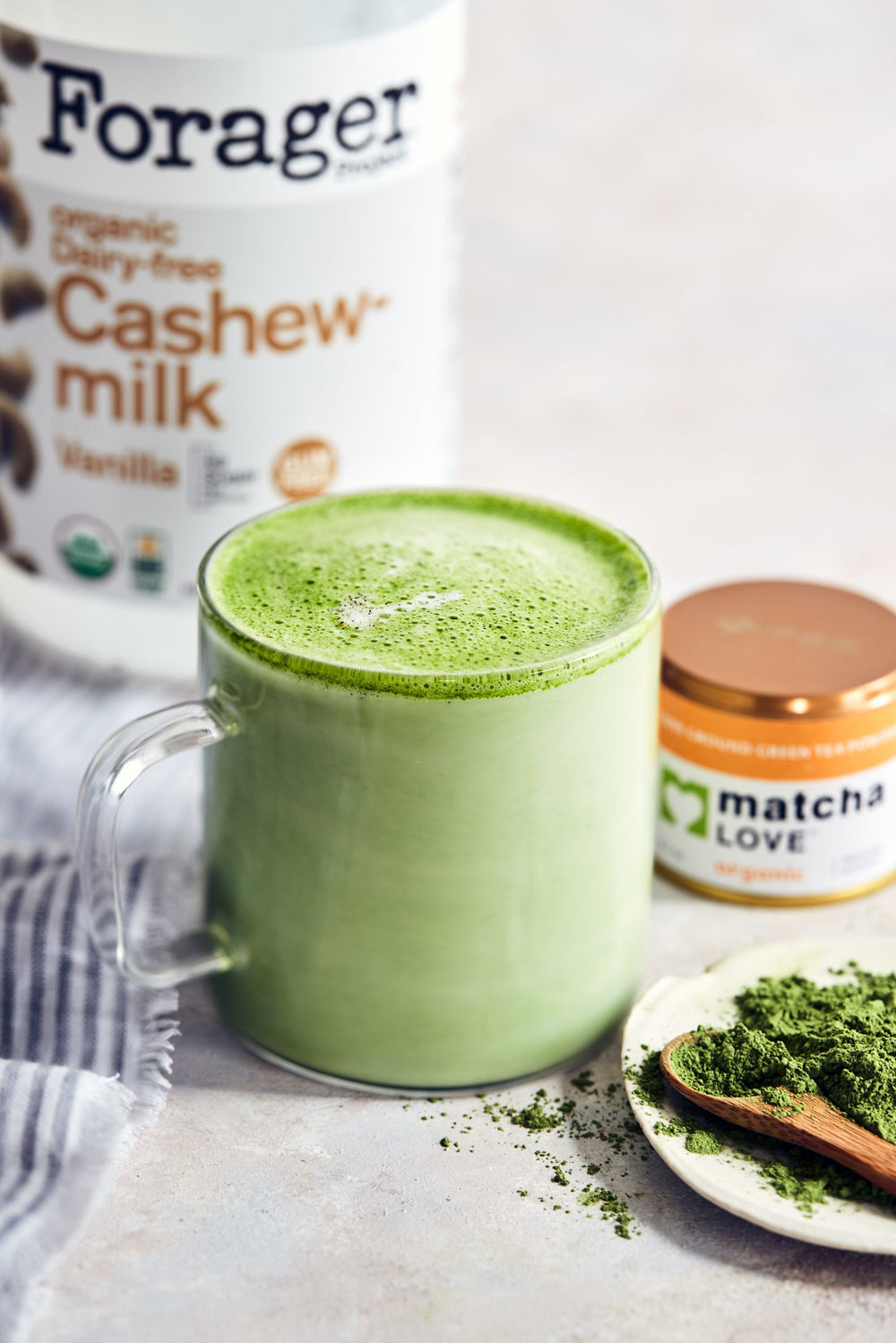 Recipe
Vanilla Bean Matcha Latte
Ingredients
1 cup Forager Vanilla Cashew Milk (or milk of choice)*
1 tsp vanilla bean paste (or 1 tsp vanilla extract)
2-3 tsp maple syrup**
1 tsp Matcha Love Organic Matcha powder
*You could substitute Forager Vanilla Cashew Milk for other dairy-free nut milks (e.g. Almond, Coconut, etc.). Regular milk works as well.
**Other liquid sweetener options include honey, agave, etc.
Directions
In a small pot, add cashew milk and vanilla bean paste. Stir regularly, heating cashew milk to 175C/80F.
Transfer warmed milk to a blender, alongside 2 teaspoons of maple syrup and matcha powder. Blend until well mixed and frothy. Add additional maple syrup to sweeten, if desired.
Pour into a cup and enjoy.