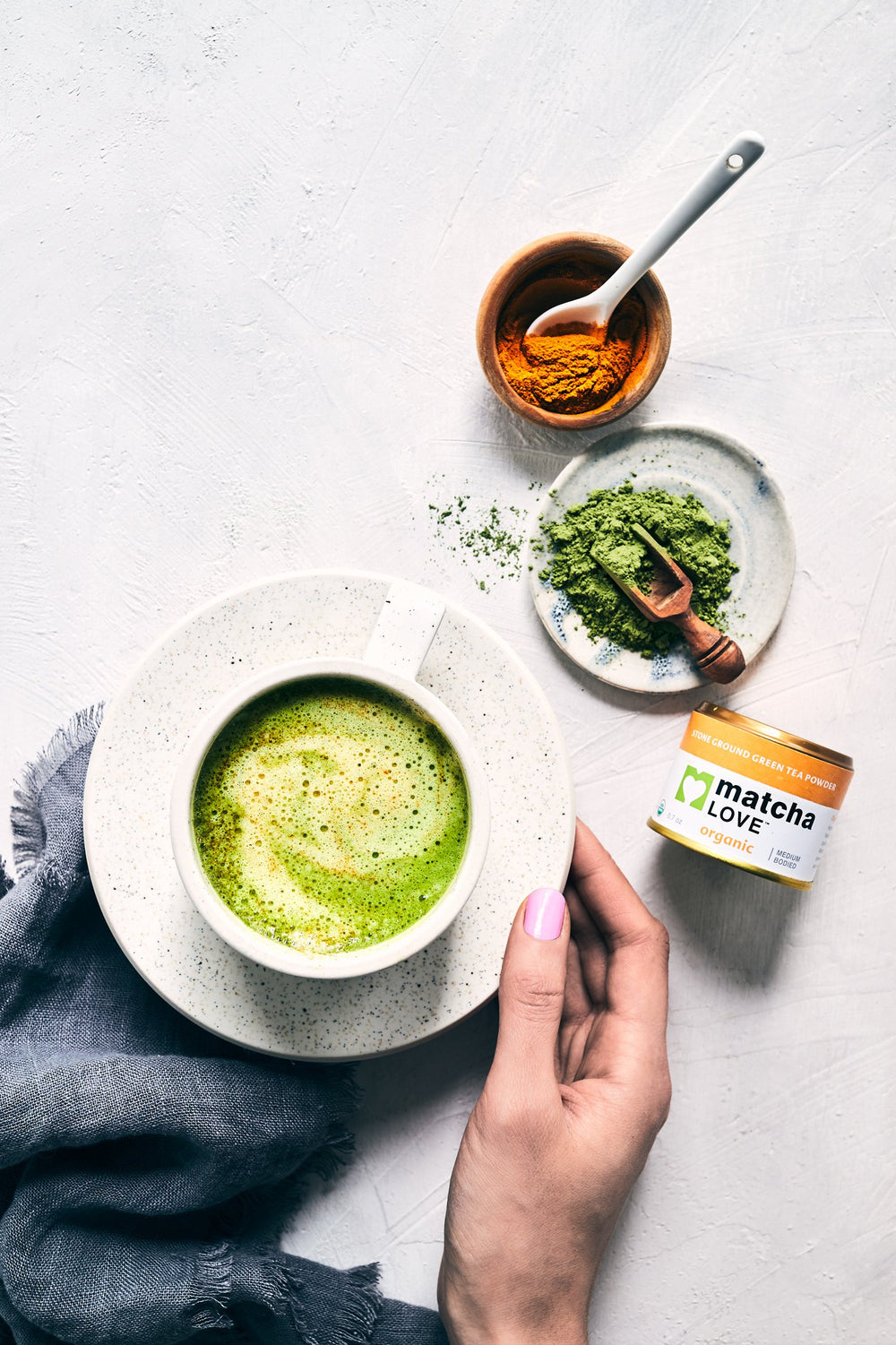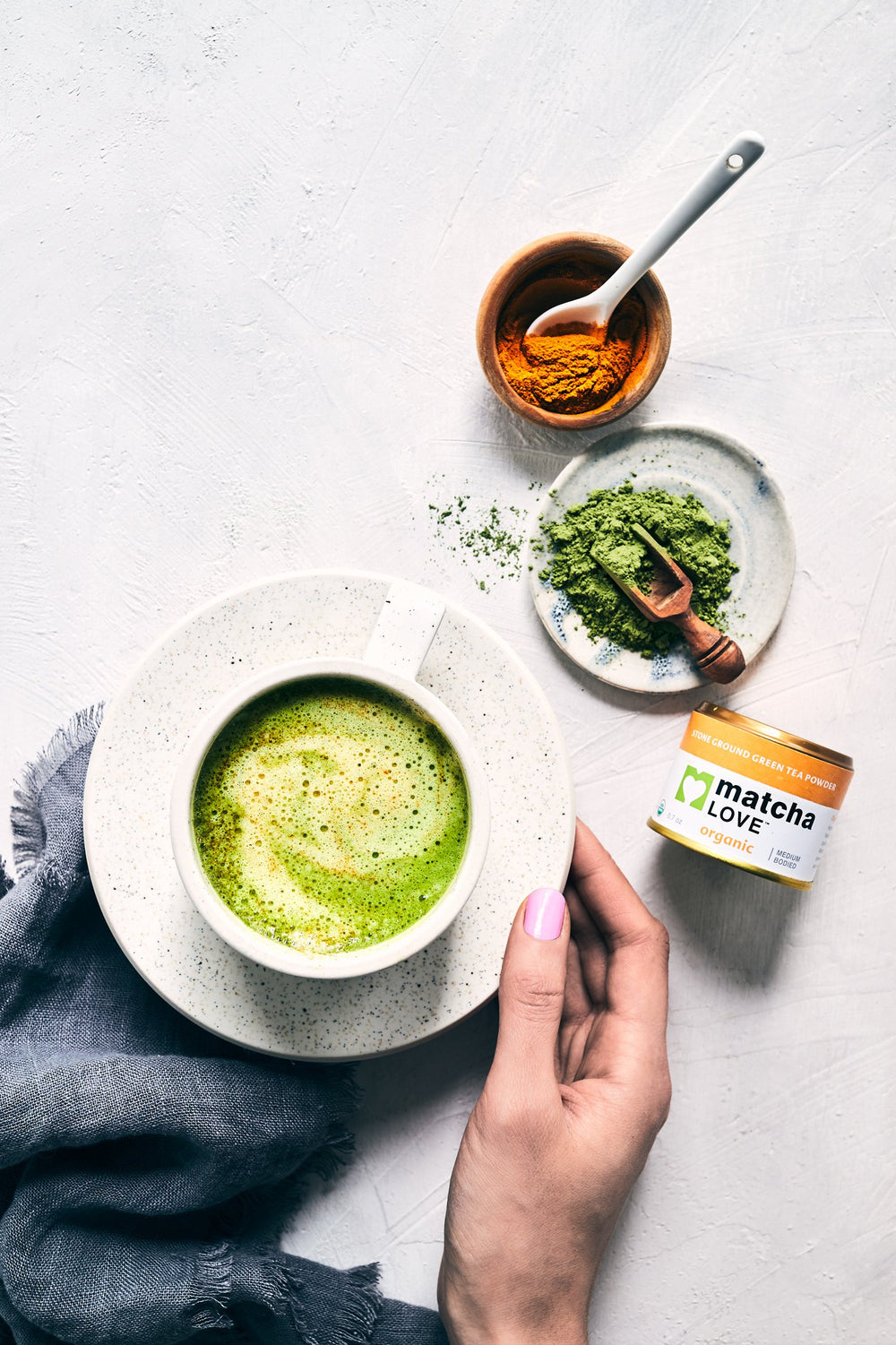 Recipe
Warming Turmeric Latte
Ingredients
1 cup boxed coconut milk*
1 tbsp maple syrup (or liquid sweetener of choice**)
¼ cup water
¾ tsp Matcha Love Organic Matcha powder
¼ tsp turmeric powder
¼ tsp cinnamon
¼ tsp vanilla extract
Pinch of ground cardamom
Pinch of ground ginger
*Boxed coconut milk is different than canned coconut milk. It is thinner, and imparts a creamy taste without as much coconut flavor. Boxed coconut milk can be substituted for other dairy-free nut milks (e.g. Almond, Cashew, etc.). Look for plain and unsweetened varieties. Otherwise, if using a sweetened nut milk, you may wish to reduce the amount of maple syrup. Regular milk works as well.
**Other liquid sweetener options include honey, agave, etc.
Directions
In a small pot, heat milk and maple syrup to 175º C/80º F.
Meanwhile, add sifted matcha powder, turmeric, cinnamon, vanilla, cardamom and ginger to your favorite matcha bowl. Add hot water and use a bamboo whisk until light and frothy. Transfer matcha mixture to a mug
Once milk is heated, pour it into the mug of matcha. Stir to incorporate.