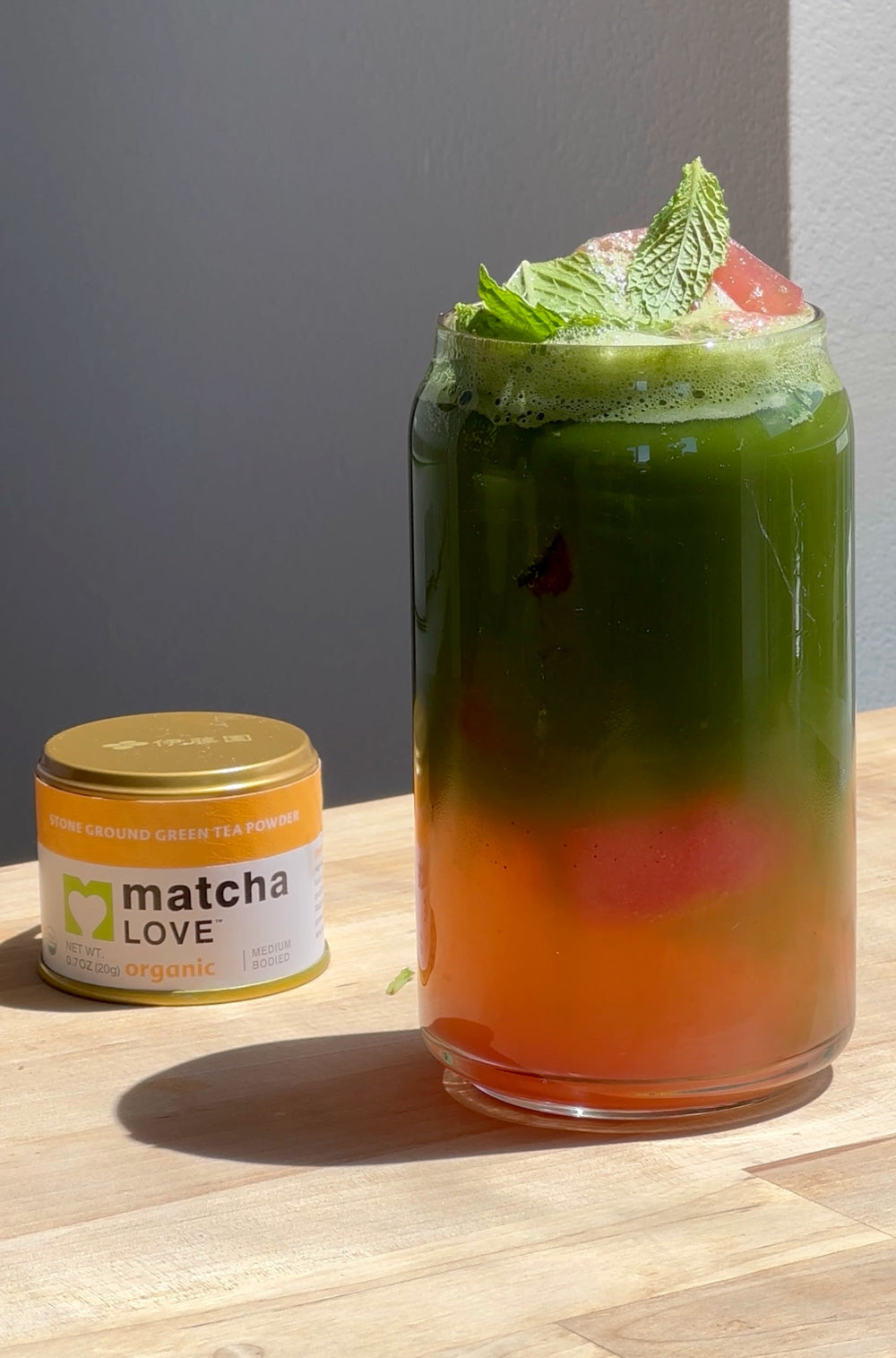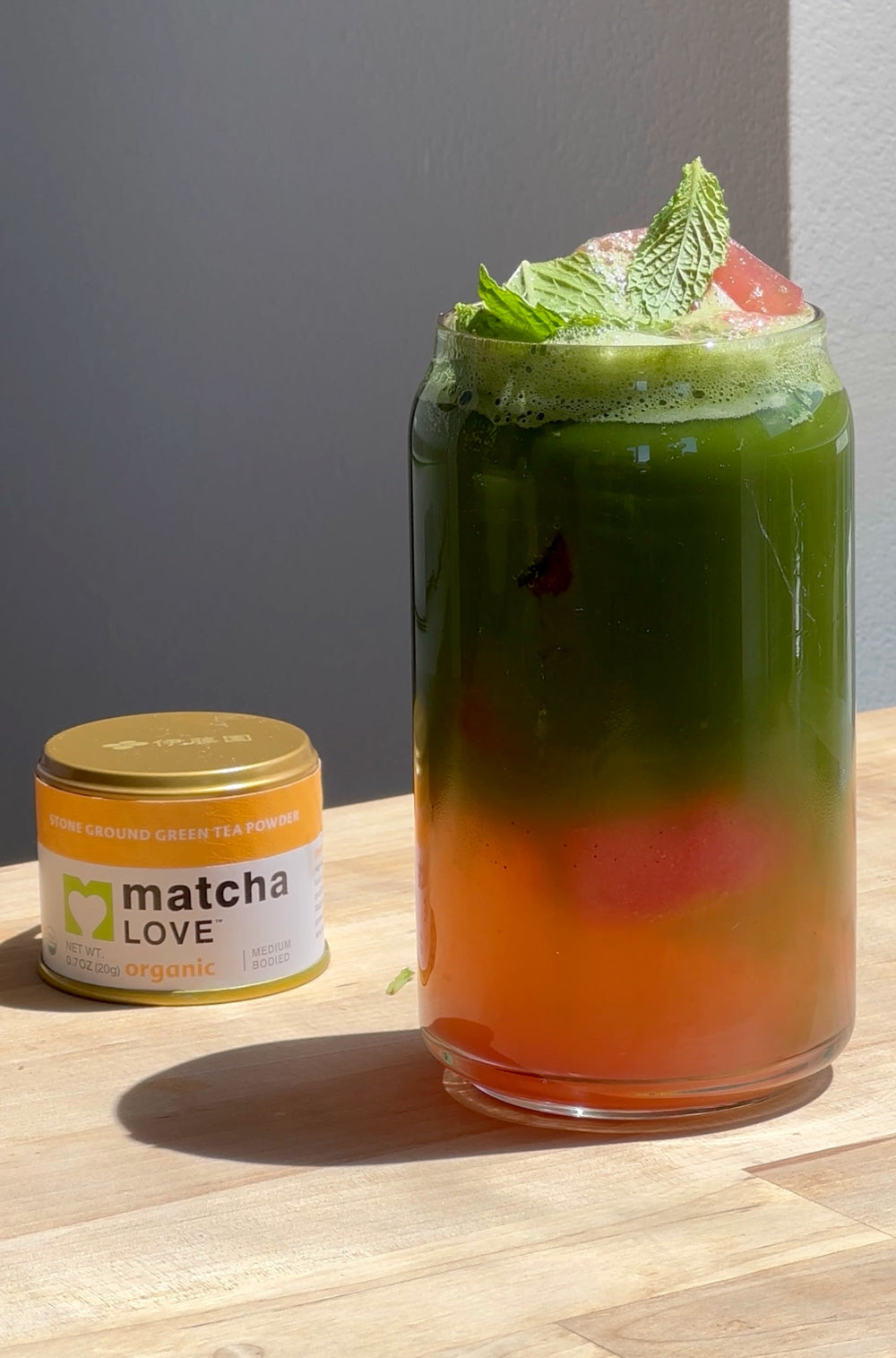 Recipe
Watermelon Matcha
Ingredients
1/4 cup hot water
Sparkling Watermelon Juice (We like Trader Joe's!)
Fresh Mint
Directions
Make the watermelon ice cubes by blending fresh watermelon, straining, and freezing in an ice cube tray.
Combine the matcha and hot water using a whisk, blender or mason jar until smooth and frothy. Set aside.
Add the watermelon ice cubes and mint to a large glass. Top with sparkling watermelon juice and the matcha mixture. Stir and enjoy!