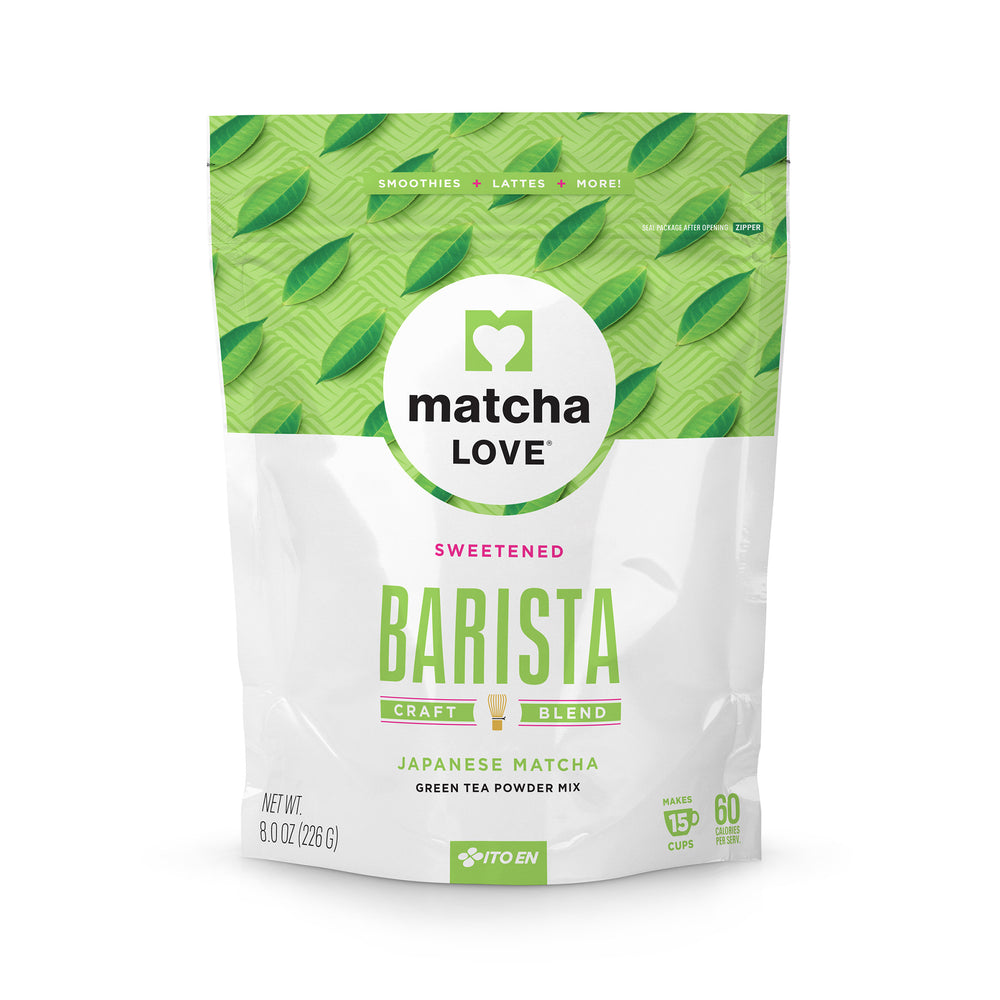 matcha LOVE

Barista Craft Blend Sweetened Powder Mix
Our barista craft blend is pre-blended with  100% Japanese matcha and real sugar for easy application—no steeping or brewing necessary. It's easy to use for beverages, hot or cold, and perfect for smoothies too!
Caffeine Content: approx. 3.1mg/g
Coming soon! Check back a little later for updates on this upcoming product.