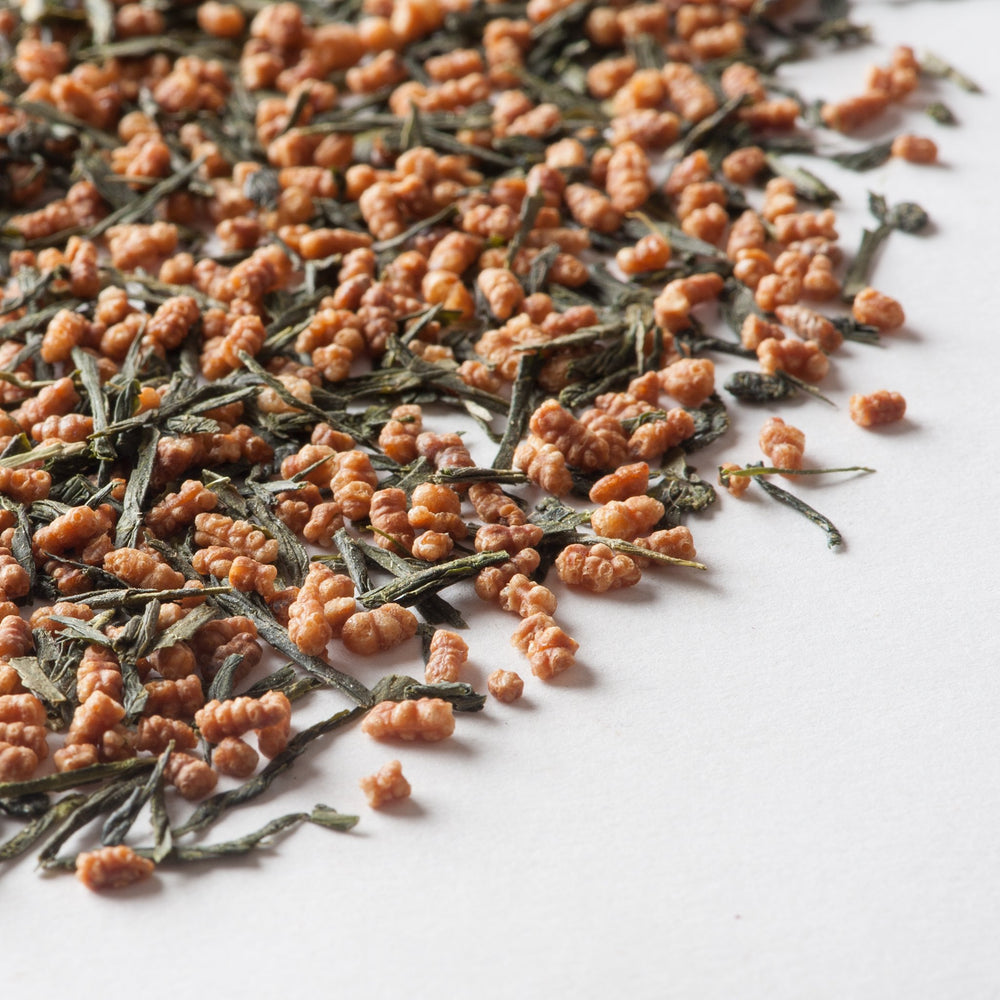 Like Love and Velvet
Two classic Japanese flavors––roasted rice and green tea––mingle and marry for a textural taste experience your palate will love. Reminiscent of the velvety note of chestnuts and popcorn melting on your tongue, with the bright vigor of the green tea's whole leaf.
Green tea is rich in vitamin C, antioxidants, catechins, EGCGs and amino acids
Coming soon! Check back a little later for updates on this upcoming product.
Taste
Toasty, Nutty, Savory
Mouthfeel
Velvety, Smooth
How To Brew
4 tsp. tea

8 oz water

200° F

30 seconds
This tea requires medium heat: pour boiled water into a cup (or cooling vessel) first to cool water before brewing.