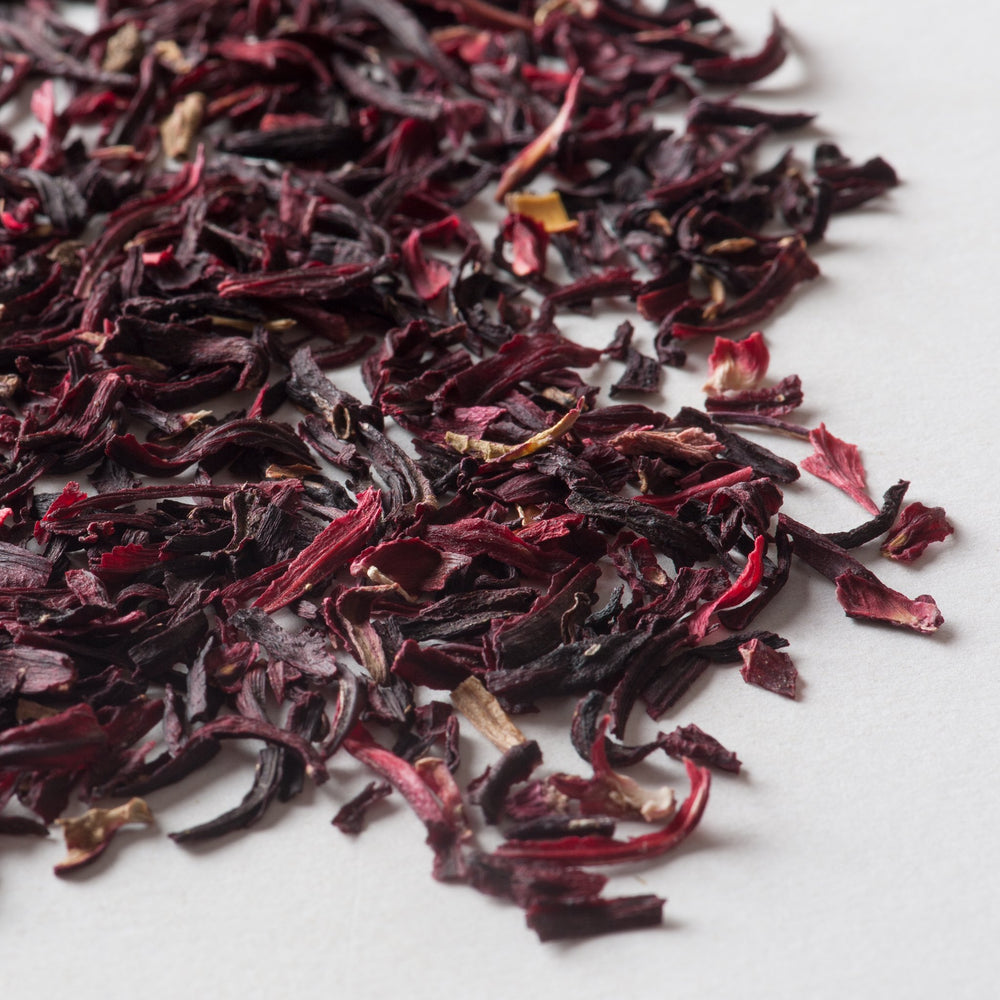 Rich Red Intonations
Every vivid sip of hibiscus has a bite of tang that softens into a heart of sweetness. Its rich, red-lacquered look is as enticing to the eye as its bright intonations are across the tongue. Always refreshing, always elegant.
Coming soon! Check back a little later for updates on this upcoming product.
Mouthfeel
Refreshing, Silky, Tingly
How To Brew
2 tsp. tea

8 oz water

212° F

3-5 minutes
This tea requires high heat: use boiled water to brew.