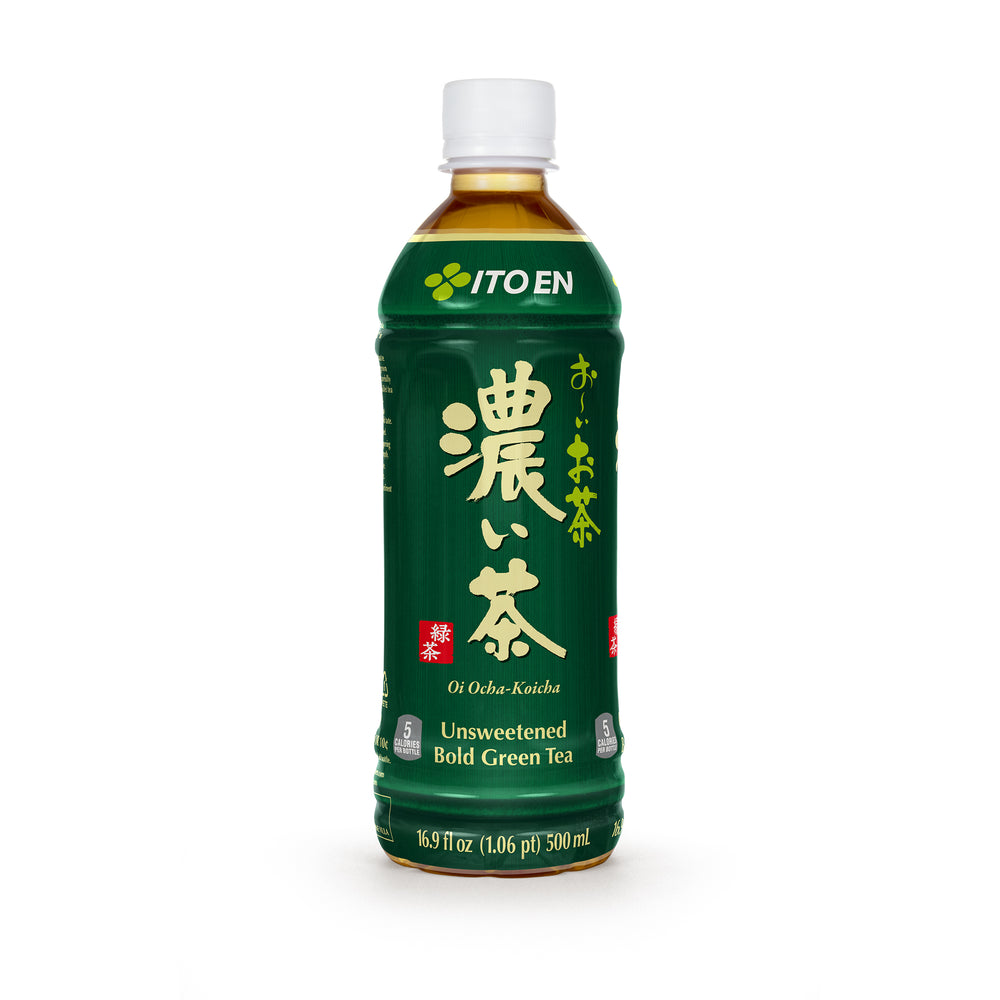 Oi Ocha

Unsweetened Bold Green Tea

濃い茶
Japan's #1 green tea brand!
A brew for those who prefer a much bolder tasting green tea than Oi Ocha. Plus, it's even higher in the antioxidant catetchin... it has a minimum of 400mg per bottle of naturally occurring catechin tea antioxidants.
16.9 fl oz (12 Bottles/Case)
For maximum quality and taste, please consume by the "best by" date printed on the bottle. Refrigerate after opening.
Caffeine Content: Approximately 60 mgs per 16.9 fl oz bottle.
Ingredients: Purified Water, Green Tea, Ascorbic Acid (Vitamin C).
Coming soon! Check back a little later for updates on this upcoming product.