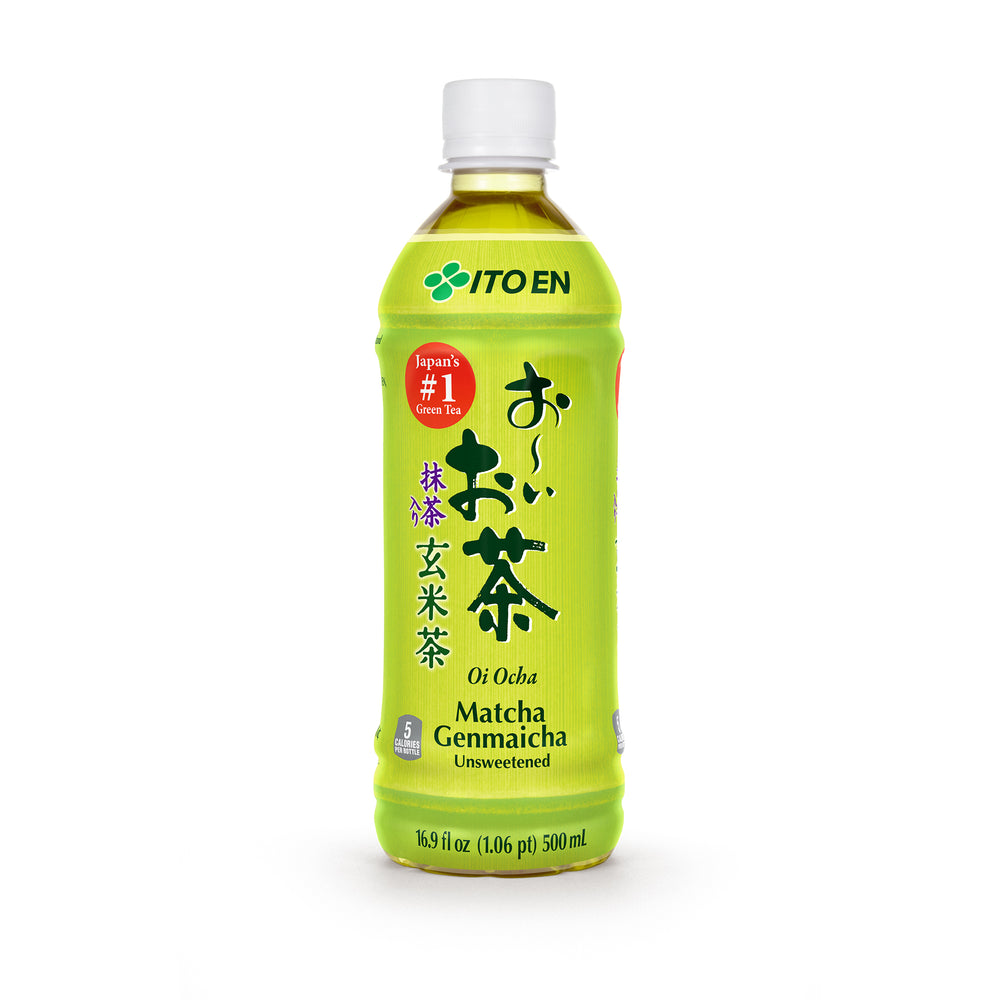 Oi Ocha

Unsweetened Matcha Genmaicha Green Tea

玄米抹茶
Japan's #1 green tea brand!
Matcha Genmai is a classic Japanese blend of brewed green tea, matcha green tea powder and roasted rice. With a nutty, popcorn like flavor and rich intensity, this tea is an all-time favorite for any time of the day.
16.9 fl oz (12 Bottles/Case)
Caffeine Content: Approximately 60 mgs per 16.9 fl oz bottle.
Ingredients: Purified Water, Roasted Rice, Green Tea, Ascorbic Acid (Vitamin C), Matcha.
Coming soon! Check back a little later for updates on this upcoming product.