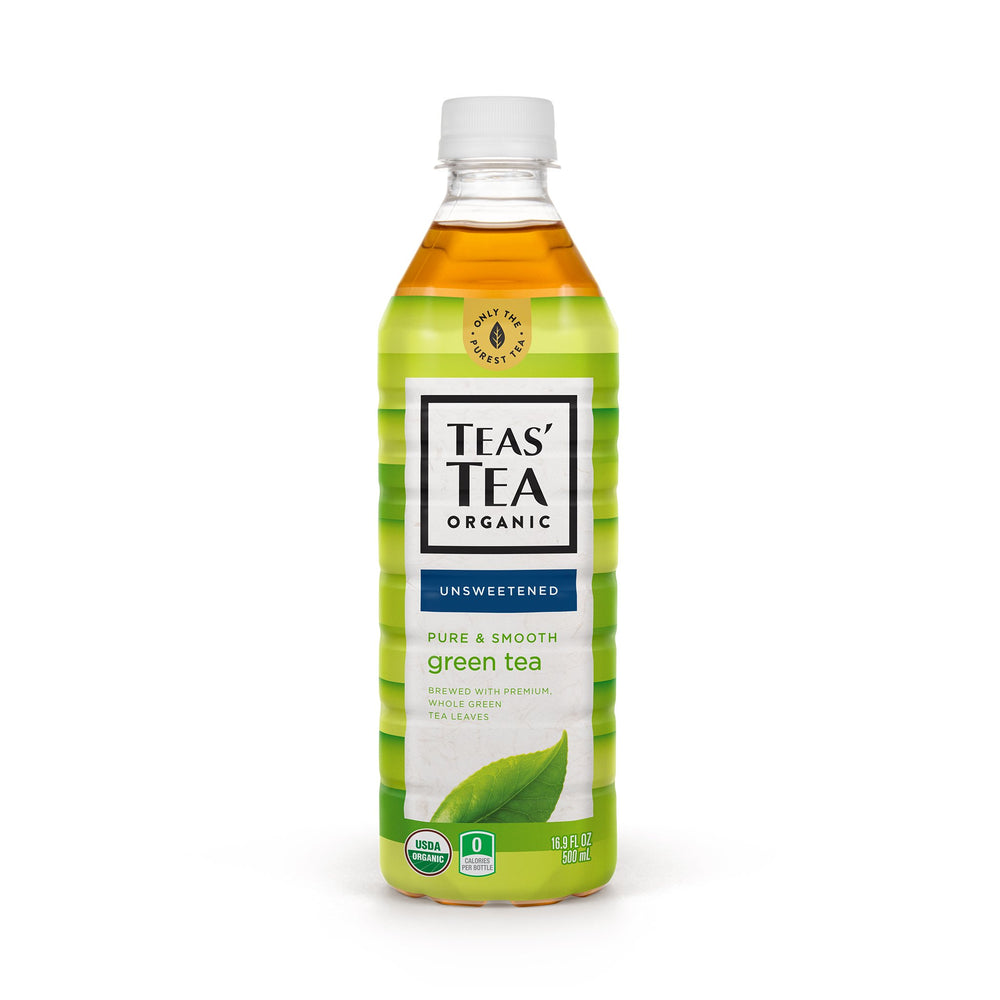 Teas' Tea Organic

Unsweetened Green Tea
Brewed with fresh green tea leaves and bottled to yield a distinct clarity that draws out the natural taste of green tea.
Authentically brewed with USDA Organic Certified Tea Leaves.
Unsweetened, and zero calories
16.9 fl oz (12 Bottles/Case)
High in antioxidants. Taste the distinction of a beverage alternative that is healthy and designed for an active lifestyle.
Caffeine Content: Tea contains approximately 1/3 the amount of caffeine found in coffee.
Ingredients: Purified Water, Organic Green Tea, Ascorbic Acid (Vitamin C).
For maximum quality and taste, please consume by the "best by" date printed on the bottle. Refrigerate after opening.
Coming soon! Check back a little later for updates on this upcoming product.