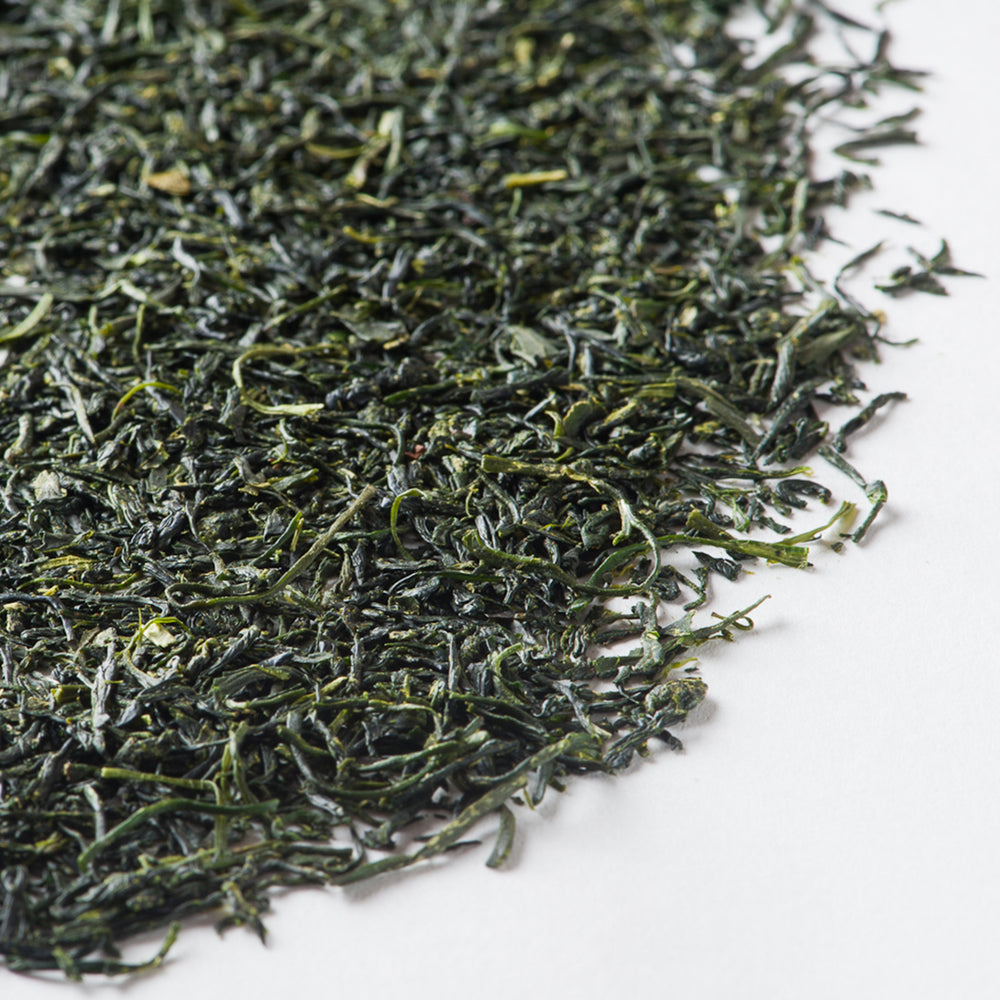 Organic

Tenko Midori Sencha

天香みどり煎茶
A flavorful and complex premium sencha, this Kagoshima-grown tea offers a sophisticated and savory sweet finish that doesn't disappoint. A blend of first-flush Yutaka Midori, Asanoka & Yabukita cultivars, its medium-steam yields a well balanced and flavorful tea.
Green tea is rich in vitamin C, antioxidants, catechins, EGCGs and amino acids
Coming soon! Check back a little later for updates on this upcoming product.
Taste
Umami, Full Bodied, Sweetness
How To Brew
2 tsp. tea

8 oz. water

160° F

1 minute
This tea requires low heat: pour boiled water into a cup (or cooling vessel) first to cool water before brewing.
Green Tea Classic Brewing
Preparing tea is about the art of simplicity. By keeping a close eye on water temperature and time to brew, you're guaranteed a fuller flavor experience. Learn how to the brew the perfect cup.
How to Brew at the Right Temperature
From roasted teas, to classic steamed greens, to more delicate varieties – water temperature is a key component to bringing out the best flavor experience. Learn how to brew your most loved types of tea.